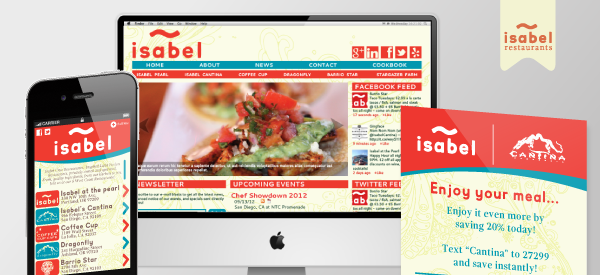 ISABEL
RESTAURANTS

Five unique restaurants with separate menus and locations spread across the West coast-all under the Isabel Restaurants ownership.

Sefener created an umbrella of branding for Isabel itself in addition to each restaurant's identity which was stylized based upon food, feel, and venue. We tied in the hierarchical Isabel chain branding in each as an accent for public recognition.

Advertising was created for all restaurants individually and as a whole under Isabel which included a huge gambit of printed materials from table tents and menues to magazine advertisements as well as new online materials such as a website and mobile app.